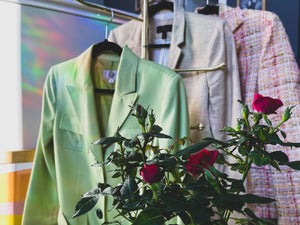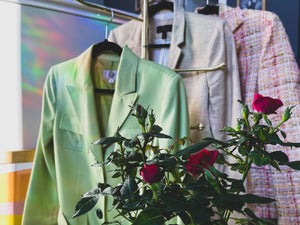 Le Suit Lime Green Suit Jacket
Chic lime green vintage suit jacket by Le Suit Petit!! It has a tie at the waist and features large dark brown/black tortoiseshell buttons. Great condition with a very subtle shadow of a recently removed ink stain on the back shoulder, otherwise no visible flaws.
Pair with light washed denim for a fresh chic look.
*** this is a pre-loved item so there is only 1 available ***